What if Report (for Students)
The What-if Advisement Report is similar to the Academic Advisement Report (Degree Progress Report), but it incorporates user-selected scenarios to generate an unofficial report to show degree progress if a student were to change a major, minor, concentration, catalog year, etc.
 What-if Report for Students
Navigate to the What-if Report from the "other academic" drop down list in the Academics section of the Student Center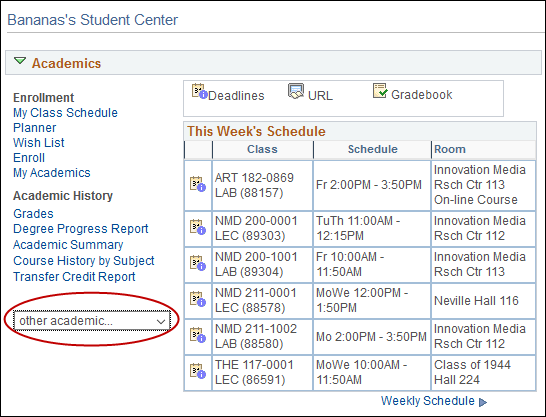 Select the Create New Report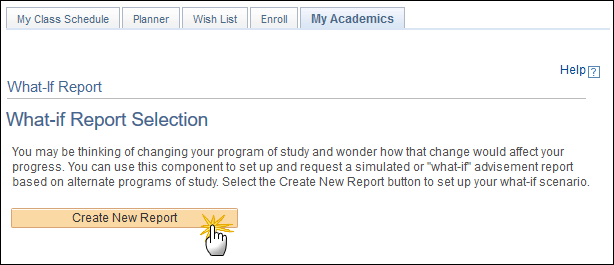 Create the What-if Scenario – set up a what-if scenario based on different academic programs.
Career information may not be changed.
The Catalog year, on which the requirements for the new Academic Program/Area of Study are based, will default to the current Catalog year.
Program Scenarios default to the student's current program of study. Program scenario options are based on the programs active as of the start of the student's catalog year and include double majors, minors, and any associated concentrations for majors.
View the What-if Report
Select the Submit Request button to generate the report.
In the example below, the student is creating a what-if scenario for adding a minor in Physics.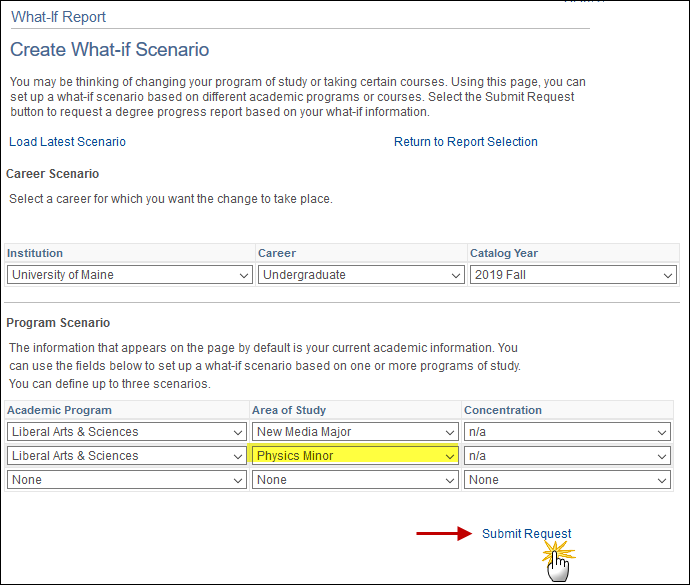 The What-if Report then displays the requirements needed for the Physics Minor: